10 Link Building Strategies for search engine optimisaion (SEO)
Link Building is arguably one of the most important strategy in every search engine optimization (SEO), tactics, plan, effort and strategy. The important things any business person certainly wants from any link building investment is more qualified leads, an increased customer base and of course, more financial returns. This is common with every business person whether local or otherwise.
Search engines provide a very excellent way to achieve more qualified leads with paid Ads. Many times, people who are in search of various goods and services end up having to search google for the answers to the products and services they want. This simple fact provides a great opportunity for you, as a local business owner, to attract customers to your business using SEO just at the right time when your prospective searchers are active.
Google's listing isn't enough. There are a number of other things you can do as the owner or manager for your business to get more customers and revenue, in addition to deploying search engine optimization (SEO) best practices. It may be easier than ever before, in some cases – even faster! But don't think that just because it is local means anything less effort will produce better results; if anything, there needs equal investment on both sides: A website should always have high quality content which includes information about products/services offered alongside backlinks.
Basically, getting a link of very good quality is one important thing you must do to be able to get the top listing on Google. As a local business owner trying to promote your business, you should pay attention to not just getting links but getting links that will attract your target audience, that can build the image of your brand, that are relevant to your industry and are also from sites in your target demographics.
As earlier noted, it's not just about getting a link. It's about getting a good quality link that can help you grow your business from a reputable player with some of similarity. And, there are SEO outreach strategies which you can use to achieve this this goal. Below are some ten good link building strategies you can use to build quality links for your local or international business.
Take advantage of local partnerships
If you have your eyes on the people in a particular community or geographical location, then you should form partnerships with organizations in that area. This will provide you with the opportunity to get backlinks from their sites.
Look out for local businesses rather than big national or international ones. This way, you can help your business to attract the perfect audience in your area and not a widespread audience you do not need. Look out also for local news as well as community blogs and contribute to them while also contributing to blogs run by local businesses.
If you find local events that provide services to small businesses, it is a great addition to your business to sponsor them when you can. This will help to give your brand recognition as well as provide an opportunity for you to get backlinks.
Own a Resource Page
This is another great way of attracting attention to your site and business and goes a long way to show that you are an expert in that area. You can create a page that provides information about small businesses in your locality. If you are a hairdresser in Philadelphia, for example, you can create a resource page that provides a list of the best weave manufacturers in your area. Providing valuable information will compel people including your competitors to link to your resource page. Here's a search result showing some resource pages online.
Once this page begins to attract the attention you are looking for, you will get the opportunity to begin to be a participant in various forums that are concerned with or interested in the business you do. In this way, you get the opportunity to build links from all these sites whose events you have participated in. Besides, you will also get leads and customers from people who are interested in what your resource page contains.
Spy on Your Competitors
Pay attention to and look out for what your competitors are doing. You can use the SEO Spyglass tool to access your competitors website and what they have ahead of you. When you enter the URL of their website, you will see an overview of their link profile as well as how strong it is. With this tool, you can see a list of the backlinks of your competitor(s) as well as the statistics. Here's an image showing components you should consider.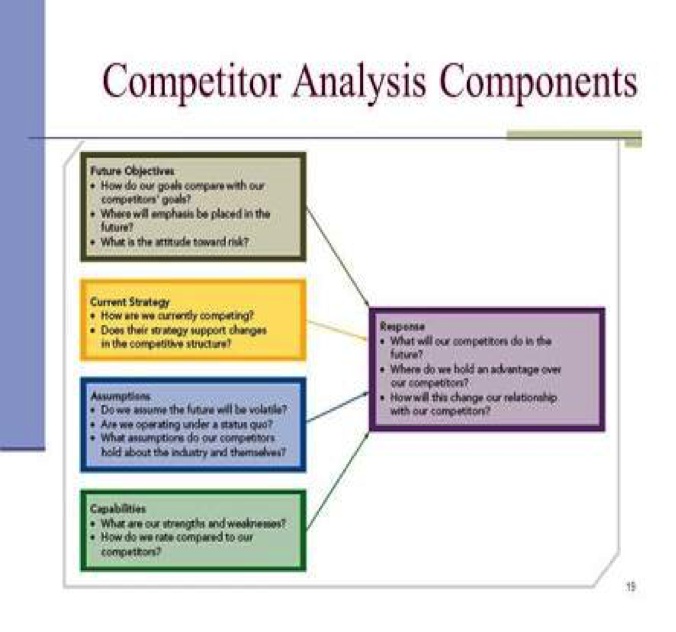 This will enable you to find and pursue new opportunities. You will be exposed to links from which you can pick out backlinks of high quality using their InLink ranks.
Have your customers link to you
If you have customers who have been loyal to you over a period of time and who love your brand, get them to link to you by sending out partnership badges. This works just the same as getting customers to wear your branded T-shirts or use your stickers on their cars, maybe. The only difference is, this one is on the internet but can achieve just the same feat.
Another great advantage of this is that it will introduce the name of your product or service as the anchor text. This, way the name of your business or product is made prominent. If your customers give you good reviews which will most likely be the case if you have a good product or service, then here is another great opportunity for you.
Write and distribute guest posts
Here is another excellent way to build links. Writing very high-quality content for other websites is a great way to get good links back to your own site. Remember, however, that unless otherwise asked, you should not try to drop links into the body of the content especially if it's your first time. And when you do provide a link, make sure that the article is on a topic that matches the link you are providing in your bio. Over time, as you build a relationship, you may be able to only include your sites in the main article and not in the bio. This helps to make you appear authentic to the site and not just as a guest.
A recent study by blogger jet on guest posts shows that they can actually help to drive a lot of traffic to your page.
One more thing you should know about guest posting is that while it may be tempting to keep your best posts for your own blog (which can make a lot of sense) don't be tempted to write a low-quality content for your guest post. This is because, either way, you are your own brand and so you must make sure to represent that well. You don't want to come appear on a post like you do not know what you are talking about because it will be a great minus. Besides, you can't expect high-quality blogs to accept just anything you offer so at the end of the day, you may not even get that posting with a low-quality piece.
Organize contests and giveaways
You can co-sponsor a giveaway on another website or simply put, get another website to work with you so that you can organise a giveaway. This is a great way to come to the notice of potential customers. Do not just give away the products on your site, do that rather on a popular blog or site. Do something like asking people to visit your blog or site from the blog you are partnering with. Ask them to come back and say something about your product. This should be what qualifies them for the win. In this way, you introduce your site and business to potential customers.
In addition, people generally tend to keep talking about giveaways and contents like this. This means, most times, that they will link to the site you partnered and in turn, your own site. Hence, it is not just the people who partook in the contest that get to know about your business and products but also the people on various platforms who will learn from them. And what's more? This will cost you a lot less money.
Make your Product Details Page (PDP) shareable
Now this one should totally be very common knowledge but most people do not use it right. First of all, have your customers review your products and share the reviews on your page. Create emails to send messages to your reviewers. The emails should include links to their reviews so that they can share it.
You can choose to include share buttons on the emails to help them share easily to their social media platforms (this would also be a very excellent addition). This way, you can get the word out to a larger number of people.
Host an event in your community
This will help you in a click to get listed on your community website. Just get to host an event which will have so many members of the community. If you run a local business then the people in your city are your target audience. You hosting the event naturally means that your site will be linked to the city's website for everyone to see. There is no way you won't get leads through this. Just figure out something in your community that needs attention and create an event around it. Something about helping street kids is a good example.
And if it is an event that involves public codes such as those of safety, you may get listed on the websites of those public departments. Who knows, you might even get lucky enough to get covered in the news. If you can get the event to happen at your business premises, the better for you. This can also get your NAP listed on the website.
Make a donation to a local club or charity
Almost every community has a club. As a matter of fact, there is barely a community that does not have one. The Rotary Club and Lions Club are two popular that can be found in just about every city. If you have been a member of any of these clubs, great. And if not, it still does not stand in your way.
Most of these community clubs also have their own websites. Look out for the needs which these clubs may have and donate to them. This would mean that you get mentioned on their site(s) as well as the various platforms they have and it will in turn, bring you leads.
Always show appreciation to your linkers
It is important to keep every business relationship alive and in good health because it does not always have to end with one affair. Maintaining a good relationship with your linkers can help you earn more links and traffic in the future. These people could also help you to connect to influencers and you certainly do not want to miss out on something like this. It is also not a bad idea to give small rewards to your linkers from time to time. Many times, even a simple appreciation email can go a very long way.
Conclusion
Having a successful local business site that can actually really kick ass and bring you the leads and customer base you want does not take too much. Well, of course, it does take a little time and effort but it's nothing you can't handle. If you have been struggling to raise the status of your business as well as the ranking of your internet site, then I guess you have just been at the right place.
Most local businesses struggle mostly only because they do not know the right things to do, or because they do not apply the strategies correctly. However, the above-listed linkage strategies are some of the simple tricks you can apply to raise your business and website to the top positions and gain more conversions to your site.
If you are a local business owner looking to enhance your business and get better leads, the above strategies will do you a lot of good. Else, Contact Us For A Quote