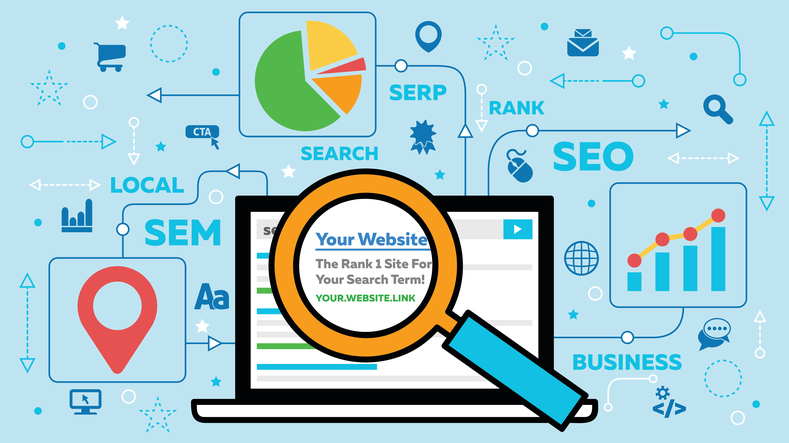 Backlinks – search engine rankings
posted by:

admin

No Comments
Backlinks search engine rankings approach.
Backlinks and search engine rankings are the equivalence of baby and mother. Backlinks are one of the most important ranking factors when it comes to search engine optimization. Without backlinks, your chances of ranking in the SERPS are close to zero. Backlinks are the icing on the cake.
Even though we are talking backlinks, it's not all types of backlinks that work. Here, the story is about quality backlinks from sites with authority. But how do you get these quality links? It is not an easy task as everyone needs backlinks and sites with authority are aware which means the cost of acquisition is neither cheap.
So, how do you acquire these backlinks? This is the million pound question everyone is asking. There are a couple of ways to gain backlinks but creativity and innovation are what you need you need if you are going to succeed. Trying to get quality backlinks is the same as fishing for fish in the sea. I will be sharing some strategies along as we proceed.
How many backlinks do you need to do well in organic rankings
Again it is about quality and not quantity. It's worth having 50 links point back to your website with a DA of 60 than having 1000 with a DA of 10. Over the years, I have come to meet all sort people in the industry and heard all sort of things about link building. I have seen clients who bragged about having gained hundreds of links through link exchange programs. However, what I got from them was that they dug their graves.
Emphasis has been placed on backlinks that many online marketers are perplexed on the right path, methodology and or strategy to develop and implement. When backlinks become the primary objective of your campaign, then, you have shifted from the right approach which is suppose to be quality content written for your target audiences to consummate to the wrong direction. This is how must business finally end up gathering garbage.
Link building processes that yields
I am not going to hide it anything from you but I am going to share some best practices when it comes to building quality links. So, let look at some of the methods that will set you apart from the masses.Earn your link- Earning a link is not as easy as it sounds but you can make it. To earn a link is about creating quality content that resonates with your target audiences.
Earn your link
Earning a link is not as easy as it sounds but you can make it. To earn a link is about creating quality content that resonates with your target audiences. It takes time and to be noticed. So, do not expect it to happen with a click of a finger. Google takes into account various factors and with more than 200 signals used to pick out the best from the sea of rubbish, one of those is user experience which is determined by the amount of time people spend on your posts. The amount of time your website takes is also another factor as well as navigation, click-through rate (CTR), keyword density and much more. If your content is garbage, no one will stay on your website but the content offers what your target users are looking; they will start to talk it with their friends and even sharing your content before even know it.
Launch a contest, competition or scholarship
This is a very powerful strategy if executed like a pro. You want to launch a contest, competition or scholarship program targeting students studying marketing or business. Approach various universities and ask them to publish it on their website. The theme could be something like; write an article of 1000words or less but not less than 600 words about "how businesses without an online presence could benefit from the boom and surge in social media consumption and the advancement in digital technology. However, earning a link from .gov and .ac.uk is one of the most difficult sources for link building.
Spying on your competitors link building activities
The reasoning here is to know where they got links from. If they can then you can equally. This method could be achieved with tools like Majestic SEO, Ahrefs, Spyfu, SEMrush and many others. Once you have identified your top 5-10 competitors, use tools like Ahrefs to monitor on competitors backlink building campaigns. You can also monitor the activities of your competitors, competitors. It has to be a continues and daily activities because you want to go the same place they have been while the flame is still on. What you need is your competitors strongest links sources and forget about their rotten beans.
Use link building tools and search for broken links on authority websites
This is another powerful way to quality backlinks. How does it work? Many authority websites have broken links that many webmasters have linked to but because they have that many pages, sometimes they cannot even know any links are broken. Once you find the opportunity, go to archive.org and call back the link to view exactly what was on that, then, you spend a few hours, researching and writing content that will surpass it in terms of quality. Approach the website owner, inform them of the broken and the new content you have that could replace the broken one. Boom. You are done. I like this very method.
Plan and write a guest post
Some people think that guest posting is outlawed. This is not true. What is outlawed is guest-posting to influence your search engine's rankings. Guest-posting quality content of thought leadership industry benchmarks is one of the best ways to succeed because you are sharing something of very high quality for free. There are many websites on the Internet that accept guest posting. Some of these websites might be at their starting point. It is therefore very imperative to find out who the major publishers are for the website, review available content on the website and assess the level of engagement. If they accept your post, you will eventually gain the benefits within a few months. Not all start-ups are rubbish.
Infographics distribution
Infographics are the modern visuals for communication. Not every loves reading write-ups. Online consumption is happening on mobile nowadays than ever. Mobile consumers on mobile are inclined to quality and informative visuals. How easy is it to read on the move? It is very easy to browse images on the move than watch a video or read a text. This is where infographics come in. There are infographics directories cropping out around the world. Make use of them.
The list could continue but it becomes very boring with very long write ups. So if you loved it, comment and or share.